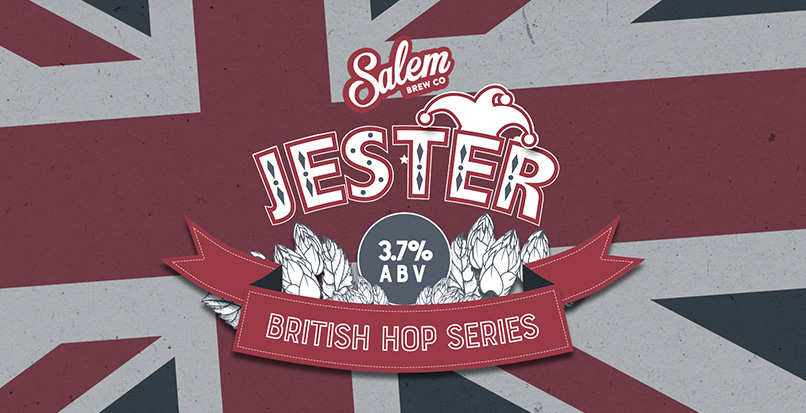 Jester – Our Great British Hop series continues
Entertain this Salem Brew Co special
Jesters were traditionally known for their ability to entertain and to this day amuse captive audiences. However, we reckon Salem Brew Co's next special, Jester – a single British hop variety beer – has the characteristics to tickle the fancy of the most ardent beer drinkers. A sessionable golden English Pale Ale, Jester is brewed with vibrant Jester British hops, which give hints of grapefruit and blackcurrant.
Take me to the beer tasting notes
What's so special about Salem Brew Co beers?
Salem Brew Co beers have one thing in common; they are all innovative beers. As they are brewed in small batches, we can experiment with flavours to bring refreshing new beers to market, giving real ale enthusiasts something to dabble in. Why not take a look at our video in which Managing Director, Stuart Bateman and Head Brewer, Scott, talk through the ethos and approach to this year's Great British Hops series? Then be sure to head down to your local to get a pint of our favourite joker while it's available throughout September.