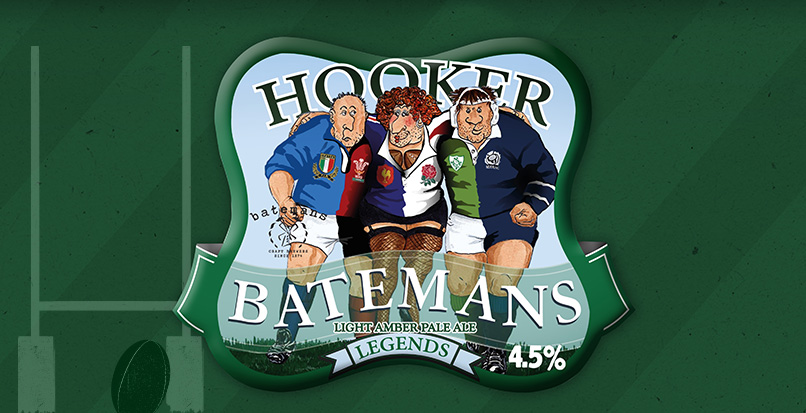 Tackle this month's legend!
Hooker is a scrum-ptious golden ale
In celebration of one of the most exciting rugby tournaments of the year, Hooker is winging its way to a pub near you. Brewed with mature crystallised malts and the citrusy Styrian and Challenger hops, this light amber cask ale has a fresh crispness. Just like the players themselves, Hooker is one of our stronger ales at 4.5%.
As Hooker is available throughout February, why not arrange to support your team down your local, get your orders in and tackle this legend while watching the games? You'll be converted…
Take me to the craft beer tasting notes.