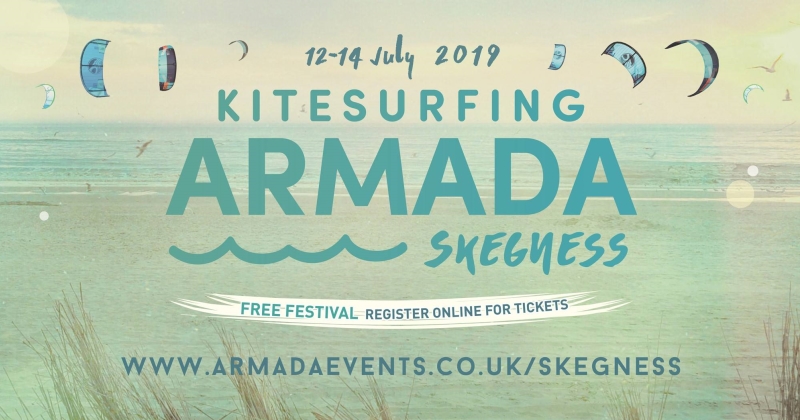 Kitesurfing Armada (Skegness)
KITESURFING aRMADA SKEGNESS
We are proud to be one of the main supporting sponsors at this year's Kitesurfing Armada event held in Skegness on 12th – 14th July 2019. Our team will be providing the festival beach bar for what will be a fantastic event on the Lincolnshire coast.
Come and enjoy a drink and soak up the atmosphere. We will be serving our own Batemans Beers (including XB, XXXB, Yella Belly Gold), along with Foster's lager, ciders, wines and soft drinks for adults and kids alike. We will also have a Gin Bar with a selection of gins from Warner's and our very own Ridlington's Centenary Gin, perfectly matched with a range of premium Schweppes 1783 tonics and mixers.
The 2019 Kitesurfing Armada Skegness event has something for everyone. Whether you kitesurf yourself and want to get involved on the water or if you just want to catch some fanastic local bands, watch the kitesurfing action and enjoy the festival with some great local food and a few drinks from the Batemans Beach Bar – it's going to be a Summer weekend to remember!
All tickets are free for the Kitesurfing Armada Skegness and can be booked here. Please take a look at the website for more information and to book your tickets.
Click here to visit the event website
---
We hope you enjoy this and other events Batemans help support.
If you have a minute or so, why not share your experience with others about this or any of our many previous events Batemans have either been part of or arranged at Brewery Visitors Centre.
Click here to leave your comments.
Event Details
---
Date(s)
12th July 2019 - 14th July 2019